You love Harry Potter, don't you? And you love newspapers, right? So why not combine your loves with this fun printable that lets you create your own Daily Prophet newspaper filled with Harry Potter news and articles! Just download the file, print it out, add it to your collection of Harry Potter things, and read it every day to stay in the know about all the latest updates in the Wizarding World. Enjoy!
The history of the Daily Prophet
The Daily Prophet is a wizarding newspaper that has been in circulation since the early 1800s. It is one of the most popular ways for wizards to stay up-to-date on the latest news and gossip. The paper is published daily and delivered by owl post to subscribers. The Daily Prophet is also available in print form at most wizarding newsstands.
The Daily Prophet covers a wide range of topics, from local happenings to international events.
How to download and print your own copy
If you're a Harry Potter fan, you'll love this Daily Prophet printable! You can use it to create your own newspaper, or just to have some fun. Here's how to download and print your own copy
Tips for starting your own newspaper
1. First, you'll need to come up with a catchy name for your publication. Something that will make people want to pick it up and read it.
2. Next, decide what kind of articles you'll include. Will it be all about Harry Potter? Or will you branch out and write about other things as well?
3. Once you have a plan for your content, it's time to start designing your newspaper.
Questions you can ask yourself while making your newspaper
1. What kind of articles would be in the Daily Prophet?
2. How would the front page look?
3. What kind of ads would be in the paper?
4. How often would you release a new issue?
5. Who would be your target audience?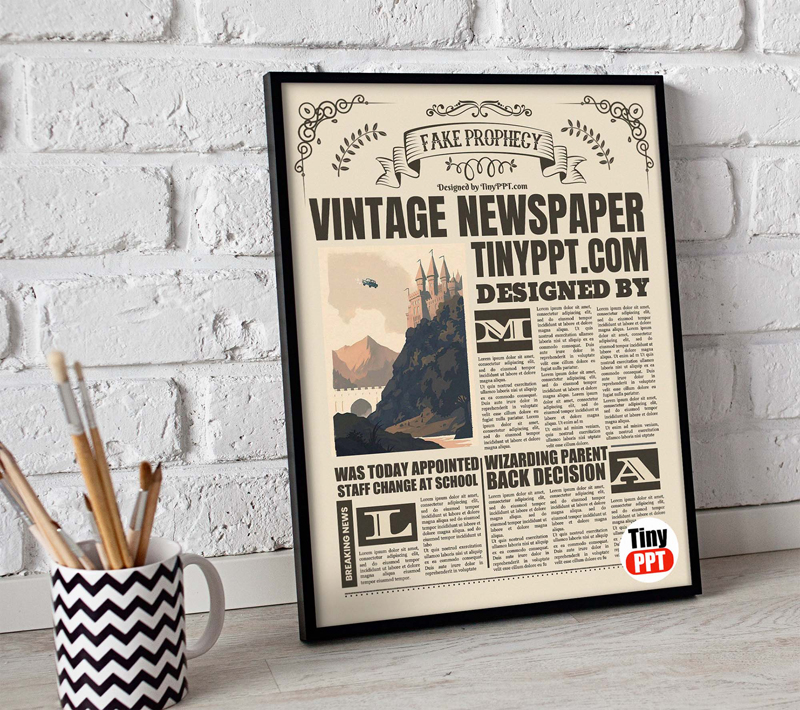 Daily Prophet Harry Potter Newspaper Printable
Includes / Features:
Fully editable template
01 page
US Letter or A4 page size design
Requires specified fonts and MS Office software installation
Saves a PPTX file
Exports to PDF file to print
Fonts used: