Fantastic Beasts and Where to Find Them, the new installment in the Harry Potter universe, has been getting great reviews and is one of the hottest movies out right now. If you haven't gotten your hands on it yet, you're going to have to wait until it's released on DVD, but before you do that, why not have some fun with this newspaper template? As an added bonus, your students will love having you walk around handing out newspapers at school or during your lessons to really bring the movie to life! So grab your own copy here… before they're all gone!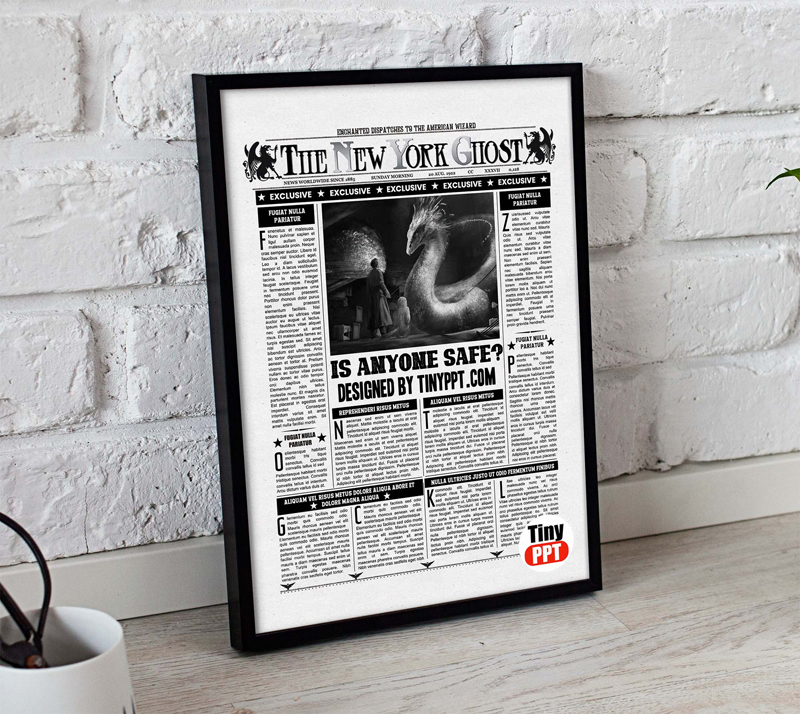 What is a newspaper template?
A newspaper template is a pre-designed document that can be used to create a newspaper. This type of template is often used by businesses or individuals who want to create a professional-looking publication without spending a lot of time or money on design. Fantastic Beasts Newspaper Template is a great option for those who want to create a beautiful newspaper quickly and easily. The template comes with everything you need to get started, including placeholder text and images, so all you have to do is add your own content.
Why should you be using it?
A Fantastic Beasts newspaper template is the perfect way to keep your class up-to-date on the latest news from the wizarding world! Not only will they love reading about their favorite characters and beasts, but they'll also be practicing their reading and writing skills. And best of all, it's free! So what are you waiting for? Get your Fantastic Beasts newspaper template today!
Where can you get it?
You can get this fantastic beasts newspaper template right here, absolutely free! Just download it, open it up in PowerPoint, and start adding your own text and images. It's that easy.
How do you use it in PowerPoint?
The Fantastic Beasts newspaper template can be used in PowerPoint to create a fun and unique presentation. To use it, simply download the template and open it in PowerPoint. Then, add your own text and images to customize it for your needs. You can also use the template to create other types of documents, such as flyers or posters. So what are you waiting for? Get your own Fantastic Beasts newspaper template today!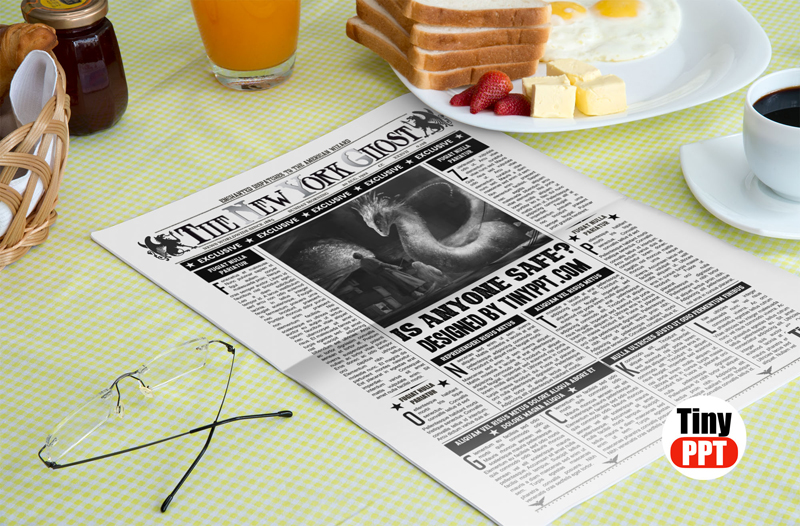 Fantastic Beasts Newspaper Scene
Includes / Features:
Fully editable template
01 page
US Letter or A4 page size design
Requires specified fonts and MS Office software installation
Saves as PPTX file
Exports to PDF file to print
Fonts used: