The Daily Prophet, the world's most popular newspaper in the Wizarding World, is available for you to download as your free printable Harry Potter newspaper! It's full of all the latest news about your favorite Wizarding characters! You'll find stories about Harry, Ron, Hermione, and even Dumbledore himself! The Daily Prophet even covers Quidditch matches and has columns by Rita Skeeter, Gilderoy Lockhart, Bathilda Bagshot, and J.K. Rowling herself! So what are you waiting for? Download it now! (PPT format)
The Daily Prophet
As any good wizard or witch knows, The Daily Prophet is the best way to stay up to date on all the goings-on in the wizarding world. And now, thanks to our free printable Harry Potter newspaper, Muggles can stay informed too!
This paper is packed with all the latest news, from Minister for Magic Cornelius Fudge's resignation to reports of dragons being sighted in Wales. Plus, there's an exclusive interview with none other than Harry Potter himself!
How to use it
This free printable Harry Potter newspaper can be used for all sorts of things! Here are a few ideas:
-Frame it and hang it in your room as a piece of Harry Potter memorabilia.
-Use it as part of a Harry Potter-themed party or birthday decoration.
-Roll it up and use it as a wand!
Bonus!
Here's a free printable Harry Potter newspaper template that you can use to make your own Daily Prophet. This fun project is perfect for Harry Potter fans of all ages. Just print out the template, write your own articles, and fold it up into a newspaper. Enjoy!
More resources
Here are some more great resources for Harry Potter fans! If you're looking for more free printables, check out this site. For more information on the wizarding world, try this wiki. You can also find lots of fun facts about Hogwarts here. And if you want to explore the magical world even further, consider reading one of the many excellent books written about it!
Final notes
As you can see, creating a newspaper is a fun and easy way to add some Harry Potter magic to your life! I hope you enjoy reading The Daily Prophet as much as I enjoyed making it. If you have any questions or suggestions, feel free to let me know in the comments below. Thanks for reading!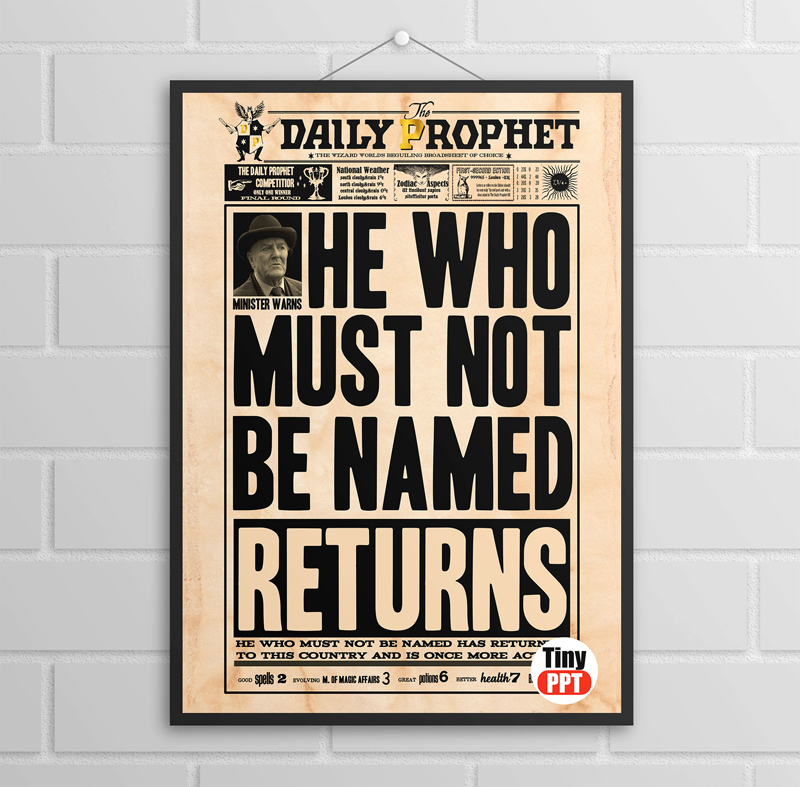 Free Printable Harry Potter Newspaper
Includes / Features:
Fully editable template
01 page
US Letter or A4 page size design
Requires specified fonts and MS Office software installation
Saves a PPTX file
Exports to PDF file to print
Fonts used: