Creating your own New York Times newspaper might seem like an impossible feat, but it's actually very simple with this editable template. In fact, it's so easy that you could have the first edition of your newspaper on the streets before you go to sleep! As long as you have the articles and photos ready, putting together your own paper will be child's play with this template.
Fill in The Headlines
1. This editable New York Times newspaper template is perfect for those who want to design their own paper.
2. The template includes all the necessary sections and headlines, so all you need to do is fill in the blanks.
3. You can use this template to create a paper for any occasion, whether it be a school project or a fake news story.
4. Be sure to have fun with it and be creative!
5. Enjoy designing your own New York Times newspaper!
Fill in The Story Lines
Imagine you're the editor of The New York Times. You have complete control over what goes on the front page of America's most prestigious newspaper. Now, you can make your own headlines with this editable New York Times newspaper template. Just type in your story and watch as it comes to life on the pages of a virtual newspaper. You can even share your creation with friends and family online. So what are you waiting for? Start designing your own New York Times newspaper today!
Add Photos
A picture is worth a thousand words, and with an editable New York Times newspaper template, you can add photos to your paper to help tell your story. Plus, with a template, you can easily move and resize your photos to fit your paper perfectly. Simply click on the photo icon in the template and upload your own image.
Consider Adding Hashtags Section
Hashtags are a great way to get your content seen by more people. By adding a Hashtags section to your newspaper, you're giving readers the opportunity to see your content in a whole new light. Plus, it's a fun way to engage with your audience and get them involved in the creation process.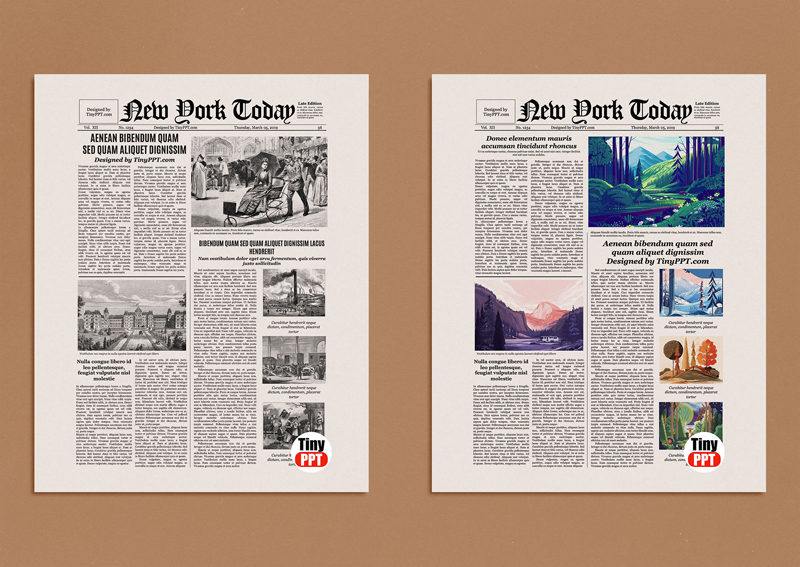 Fake Newspaper Template
Includes / Features:
Fully editable template
01 page
US Letter or A4 page size design
Requires specified fonts and MS Office software installation
Saves as PPTX file
Exports to PDF file to print
Fonts used: